Why Kyoto?
Culture in the Land of the Rising Sun has bloomed and flourished in the city of Kyoto for over a millennium, defining Japanese culture as we know it today. Kyoto is the epicenter of traditional craftsmanship such as performing arts, kimono designing, sake breweries, Kaiseki Cuisine, and Japanese tea. Still preserving the streets the Samurai marched, the Geisha danced, and artisans practiced traditional crafts for generations, Kyoto is the cultural center of romantic Japan.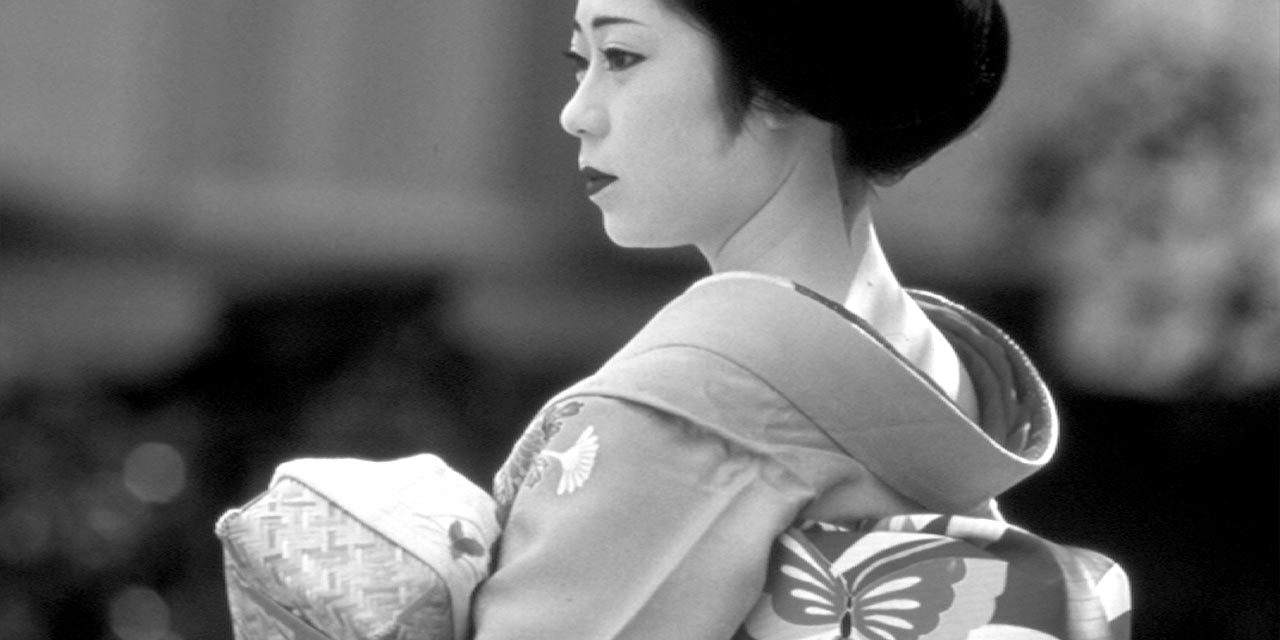 Ryokan Culture
A centuries old tradition of unparalleled hospitality

Ryokan is the traditional Japanese inn originating in the Edo Era; offering hospitality to a weary traveler, Ryokans offered rooms with tatami mats, Japanese style baths (Ofuro), and traditional Japanese garbs. Offering unparalleled hospitality, Ryokan culture is still part of the quintessential Japanese vacation and is a must do cultural experience for travelers abroad. Ryokan today have remained since generations ago, serving famous for the quality of service and food, many offering both kaiseki and a tea ceremony for its guests.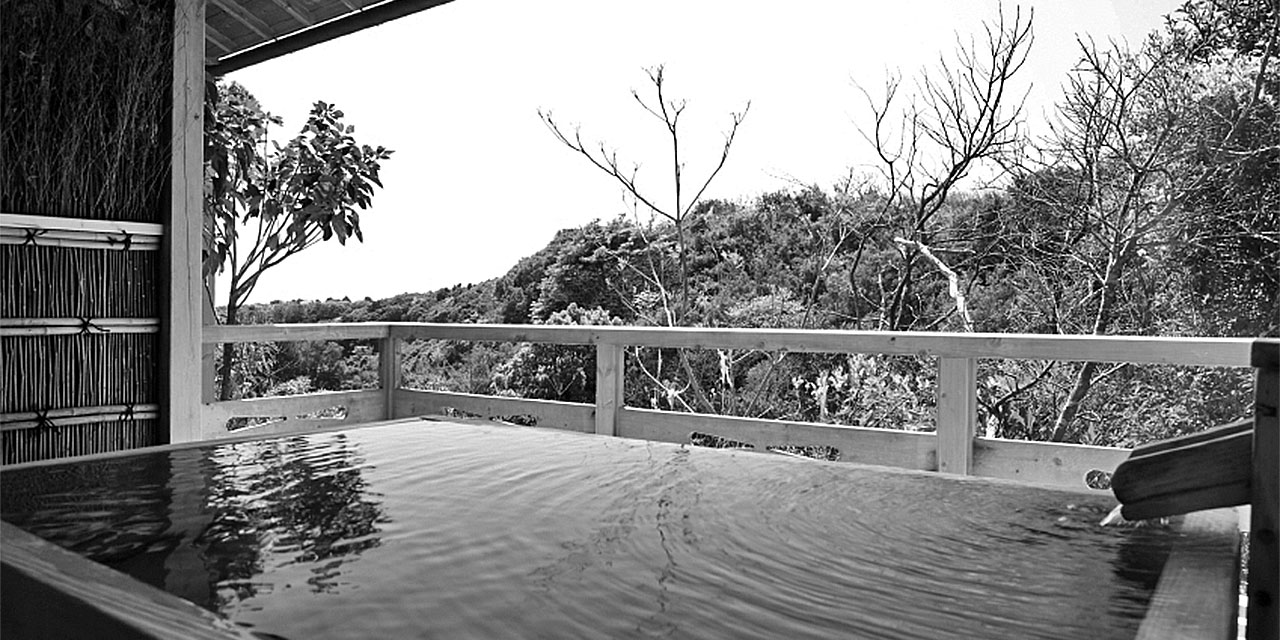 Kyoto Kaiseki
Traditional cuisine redefined by master culinarians

Kyoto is famous for Kaiseki, Japan's finest dining experience most comparable to Haute Cuisine. An elegant balance of flavor, texture, and presentation, Kaiseki is carefully harmonized for both appearance and taste. Kaiseki delicately incorporates traditional Japanese dishes and transforms the Japanese dining experience into an experience unique to the Land of the Rising Sun. Dining in Kyoto not only brings the flavors of ancient Japan to you, but it brings generations of tradition and mastery of an unparalleled art to a fine palate.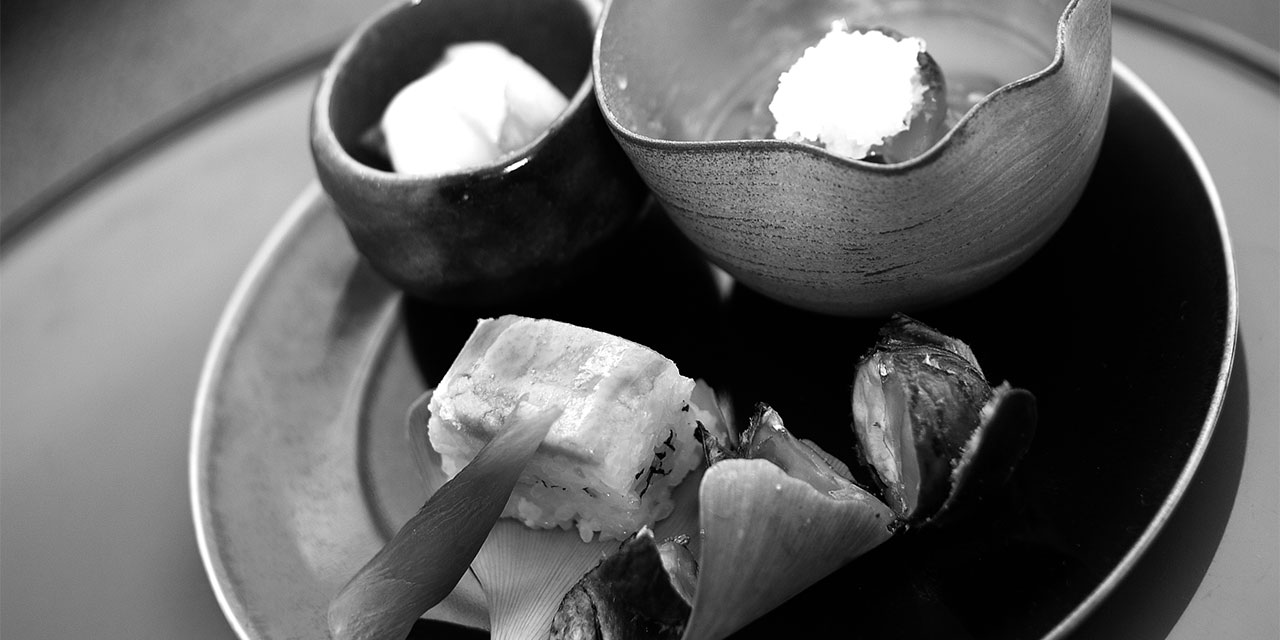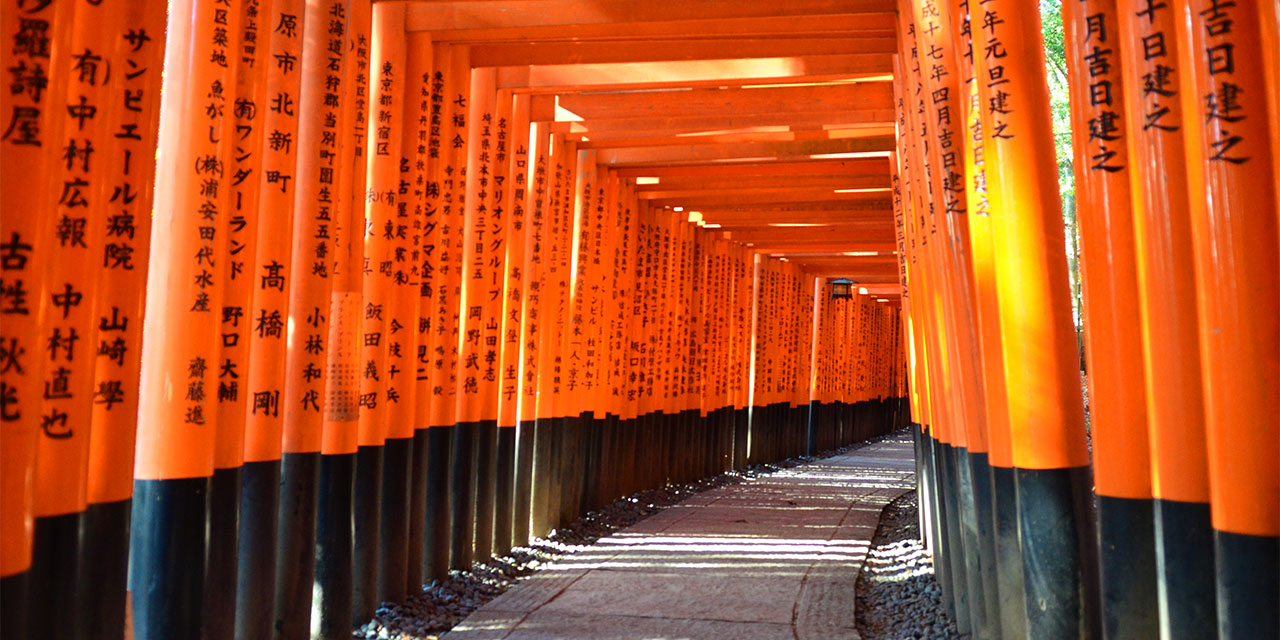 Fushimi Inari Shrine
The cascading vermillion Torii gates trailing from Inari-san Mountain curiously welcomes travelers to a wonderful shrine dedicated to the Inari Okami, god of rice, fertility, sake, tea, industry, and prosperity. As the shrine of business, the Fushimi Inari Taisha has been the benefactor to many successful ventures; a great number of its cascading gates have been donated from the many successful businesses in Japan— their names and companies can be seen written on the Torii. Since long ago, Inari-san Mountain has been gifted with quality spring mineral water, used most commonly in sake brewing. The surrounding area of the Fushimi Inari Taisha is a sake connoisseur's dream, lined with sake distilleries, including the famous Gekkeikan Brewery.

+81 75-641-7331
Fushimi Inari Shrine and Sake Tasting Tour

68 Fukakusa Yabunouchicho, Fushimi Ward, Kyoto, Kyoto Prefecture 612-0882, Japan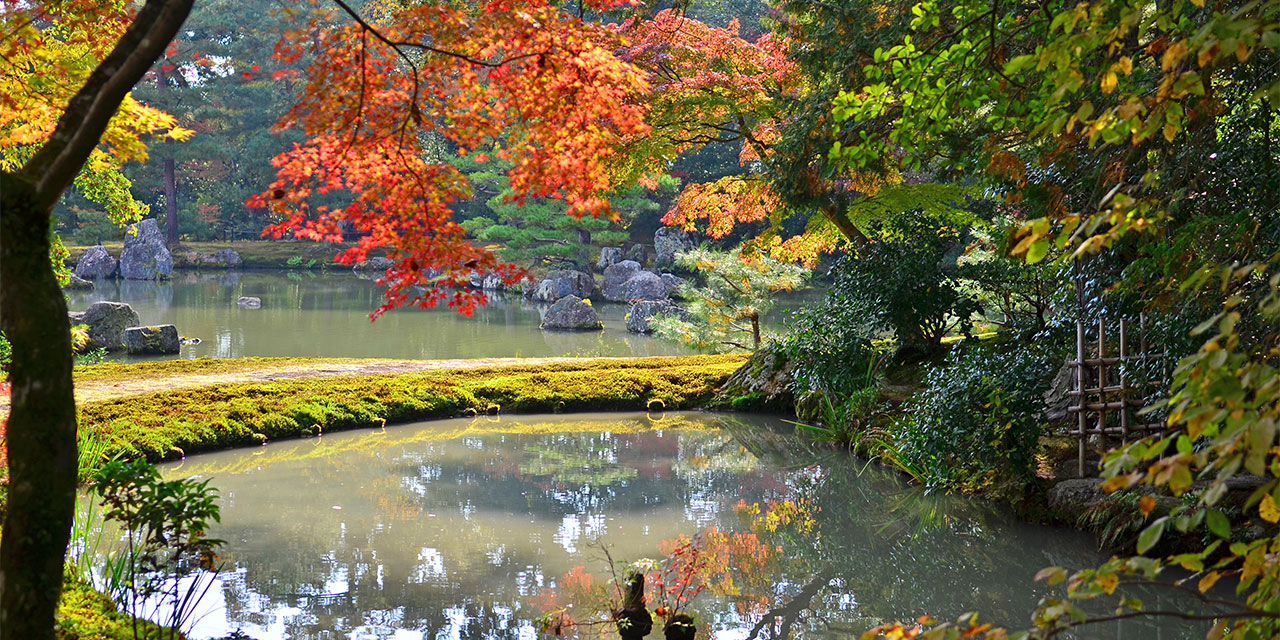 Kinkakuji (Golden Pavilion)
The gilded exterior of Kinkakuji (The Golden Pavilion) is one of the most memorable things about Kyoto and most visited temples in all of Japan; to many, Kinkakuji is the most impressionable image to associate Japan with. Engineered with three distinct styles on each of its floors, Kinkakuji displays Shinden (Heian period nobility), Samurai, and Zen designs. After purchasing the estate, Ashikaga Shogun Yoshimitsu had wished to convert the grounds into a Zen temple after his passing. The Golden Pavilion's famous Japanese style Muromachi garden is designed for strolling, surrounding the pond famous for its mirror-like reflection. Kinkakuji's picture-esque atmosphere is beautiful during every season and can be seen on post cards and pictures indicative of Japan.

+81 75-461-0013
Kyoto 1-Day Tour
Kyoto Morning Tour from Kyoto
Kyoto & Nara 1- Day Tour

1 Kinkakujicho, Kita Ward, Kyoto, Kyoto Prefecture 603-8361, Japan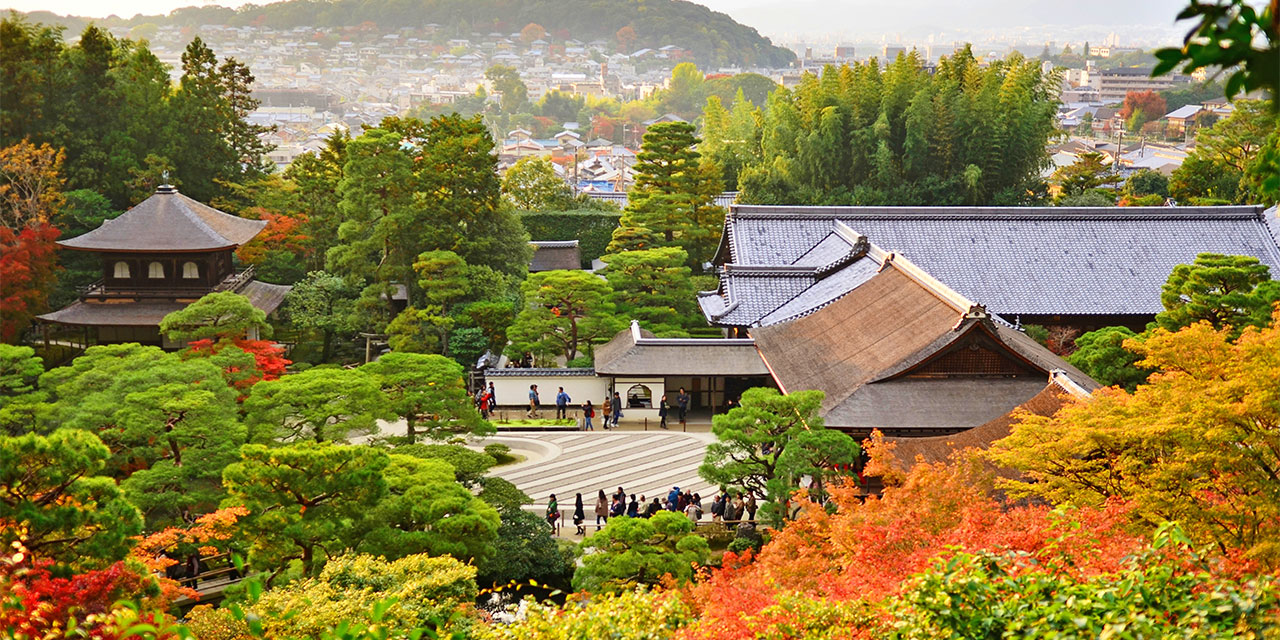 Ginkakuji
Originally inspired by Kinkakuji (Golden Pavilion), Ginkakuji, the Silver Pavilion is far more than a simple monument of tribute and imitation. Its true name, Jishoji meaning "The Temple of Shining Mercy" is a beautiful monument of Zen architecture independently from Kinkakuji. Much like his predecessor, Yoshimasa Ashikaga had this estate converted into a Zen temple after his passing just as Yoshimitsu Ashikaga had with Kinkakuji. The two story temple building of Ginkakuji stands just by a reflective pond in likeness to Kinkakuji. Unique to Ginkakuji is the meticulously groomed Karesansui (Dry Rock Garden) made of silver sand; within the rock garden lies Kogestudai, a perfect cone of sand standing at two meters tall.

2 Ginkakujicho, Sakyo Ward, Kyoto, Kyoto Prefecture 606-8402, Japan

+81 75-771-5725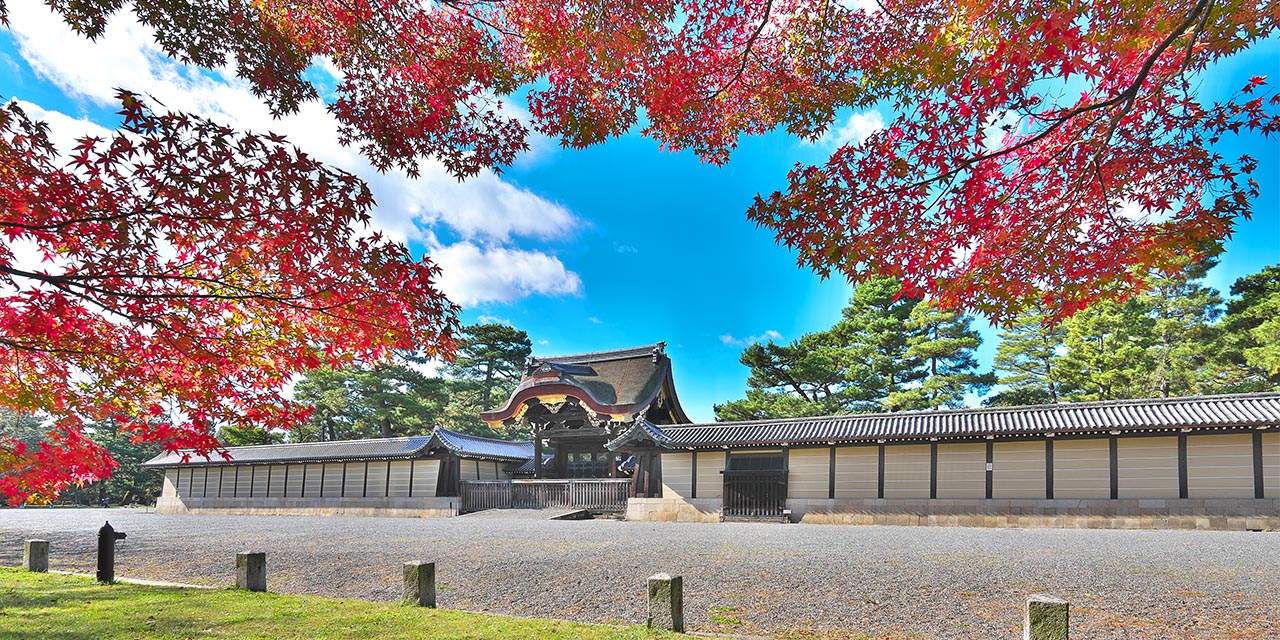 Kyoto Imperial Palace
Once where Emperors have ruled over the Land of the Rising Sun for generations, the Kyoto Imperial Palace was both the crown jewel of Japan and where the seat of power in Japan once resided. Still standing is the Imperial Throne, Takamikura where emperors have gone through the ceremony of ascension to Emperor and the imperial regalia. With historical gardens, ponds, shrines, and other artifacts of ancient Japan each with a unique story of their own, the exterior of the Kyoto Imperial Palace is only the tip of the iceberg of Kyoto culture and history.


+81 75-211-1215
Kyoto 1-Day Tour
Kyoto & Nara 1-Day Tour from Osaka
Kyoto Morning Tour from Kyoto

3 Kyotogyoen, Kamigyo Ward, Kyoto, Kyoto Prefecture 602-0881, Japan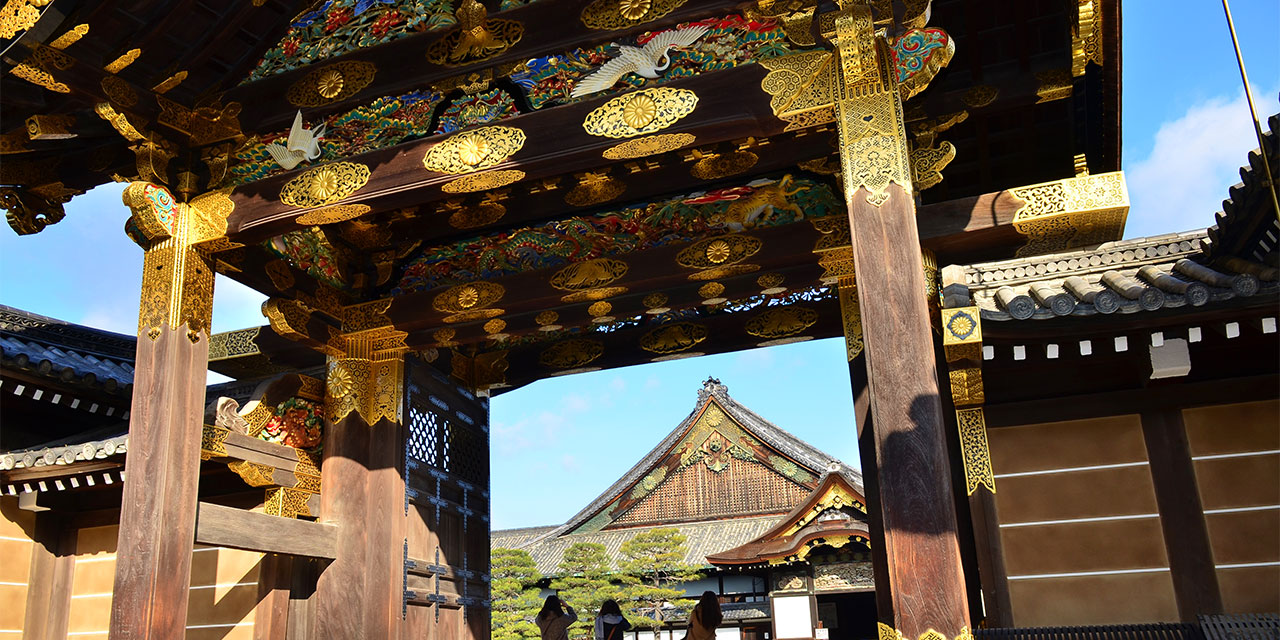 Nijo-jo Castle
Nijo Castle, a standing symbol of the long reach and might of the Tokugawa Shogunate was founded in 1601 by Shogun Tokugawa Ieyasu; the shrewd warlord that had united Japan would have this castle financed by the feudal lords of the west— those that he deemed as would-be dissenters. Based on late Edo era architecture, Nijo Castle's main structure, Ninomaru Palace was created to display the might and wealth of the Tokugawa administration. Its inner chambers are adorned with paintings, gilded wood carvings, and other luxurious decorations. With sakura (cherry blossom) and plum tree groves, ponds, and delicately landscaped scenery, the gardens of Nijo Castle are exceptionally beautiful for Hanami (Flower Viewing) during the spring. Without taking to arms, Lord Tokugawa was able to engineer pacifism between rivals and himself with the construction of this UNESCO World Heritage Site.

+81 75-841-0096
Kyoto Morning Tour from Kyoto
Kyoto 1-Day Tour

541 Nijojocho, Nakagyo Ward, Kyoto, Kyoto Prefecture 604-8301, Japan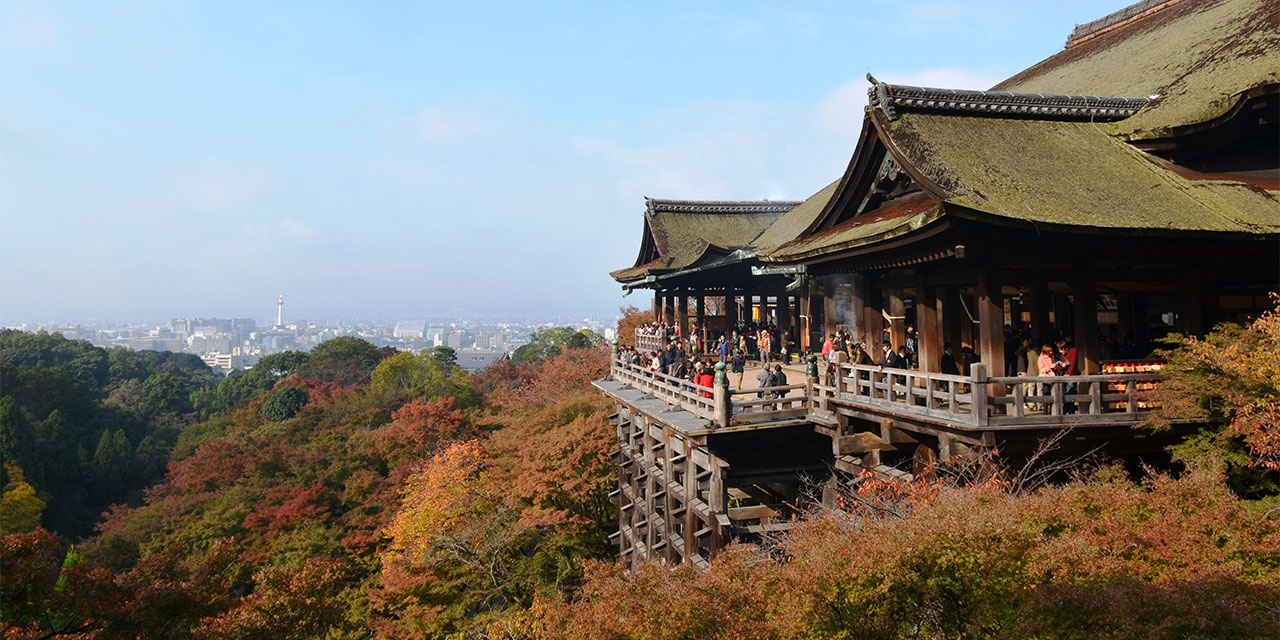 Kiyomizu-dera
Without the use of a single nail within its architecture, the grand wooden halls of Kiyomizu-dera have stood since 1633. Taking its namesake from the waterfall that runs into the hills of the temple complex, Kiyomizu-dera means "The Temple of Pure Water." Established over a thousand years ago in 778 during the Heian period, Kiyomizu-dera blends in with the nature it was build around; the balcony stage of Kiyomizu-dera offers a breath taking panoramic view of the city, the mountains, a pagoda surrounded by trees, and of course travelers taking a drink of the pure waters that the temple is named for.

+81 75-551-1234
Kyoto 1-Day Tour
Kyoto Afternoon Tour from Kyoto

294 Kiyomizu 1-chome, Higashiyama Ward, Kyoto, Kyoto Prefecture 605-0862, Japan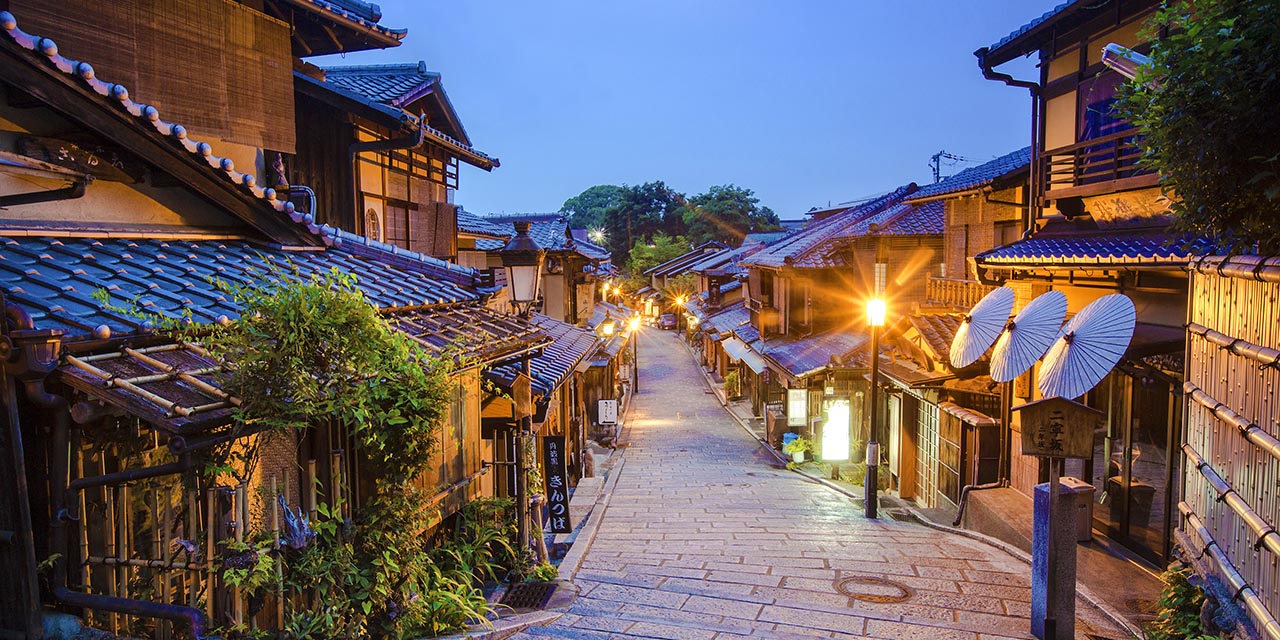 Gion
One of Japan's most well-known Geisha districts, Gion has been a bustling district since the Middle Ages, where traditional nightlife of Japanese culture comes alive. The traditional performers most commonly known as Geisha do not refer to themselves as Geisha, but rather as "Geiko" in this district. Gion breathes with the many performing arts of Old World Japan such as Geisha and Maiko (Apprentice Geisha) dances, bunraku puppet theater, and traditional Japanese music. Tea houses, Ryokan (Traditional Japanese inns), and shopping for a piece of Japanese tradition to take home are all abundant in the Gion quarter of Kyoto.
Kyoto Night Tour
Kyoto Kimono Experience & Gion Walking Tour
Real Kyoto Back Street Guided Cycling Tour
Tea Ceremony Experience & Nishiki Market Walking Tour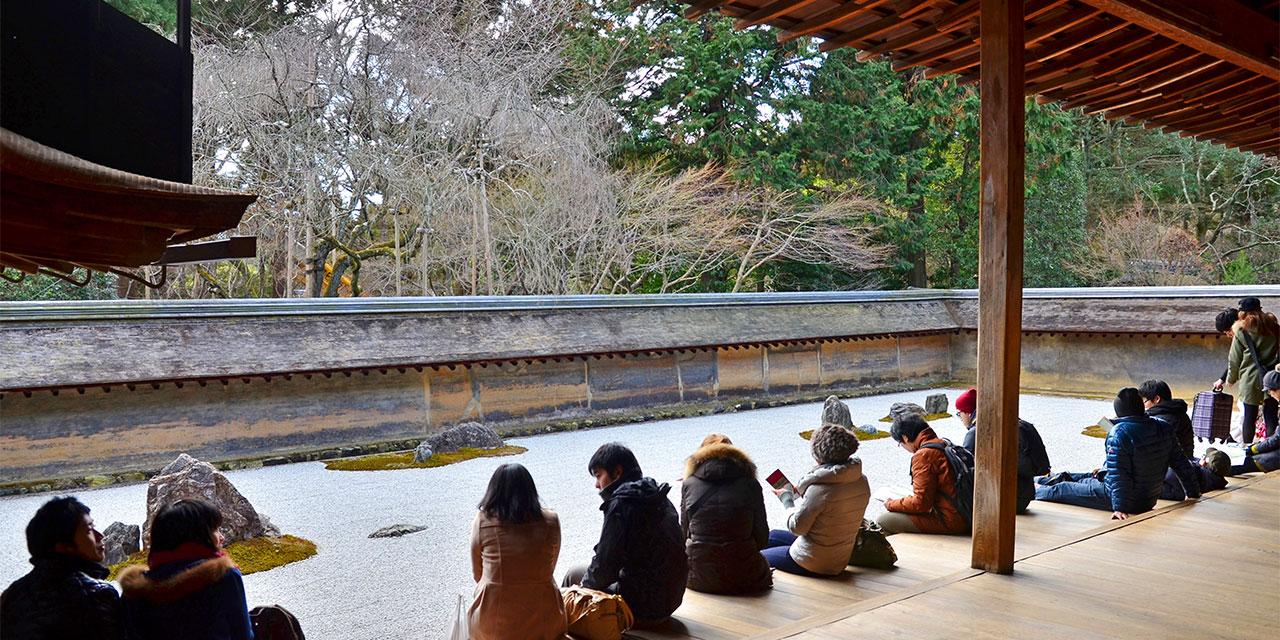 Ryoanji Temple
Japan's most controversial Zen temple, Ryoanji was established on an estate of the famed Fujiwara clan. Within Ryoanji Temple is a famous dry rock garden (Karesansui), subject to much controversy by scholars who have curiously pondered the mystery of this modest temple and found themselves unable to come to a consensus. Its pond built in the 11th century remains a relic of the Fujiwara clan. In spite of all enigma, the many gardens, structures, and temple in this complex are universally agreed to be beautiful work of ancient Japanese engineering.

+81 75-463-2216

13 Ryoanji Goryonoshitacho, Ukyo Ward, Kyoto, Kyoto Prefecture 616-8001, Japan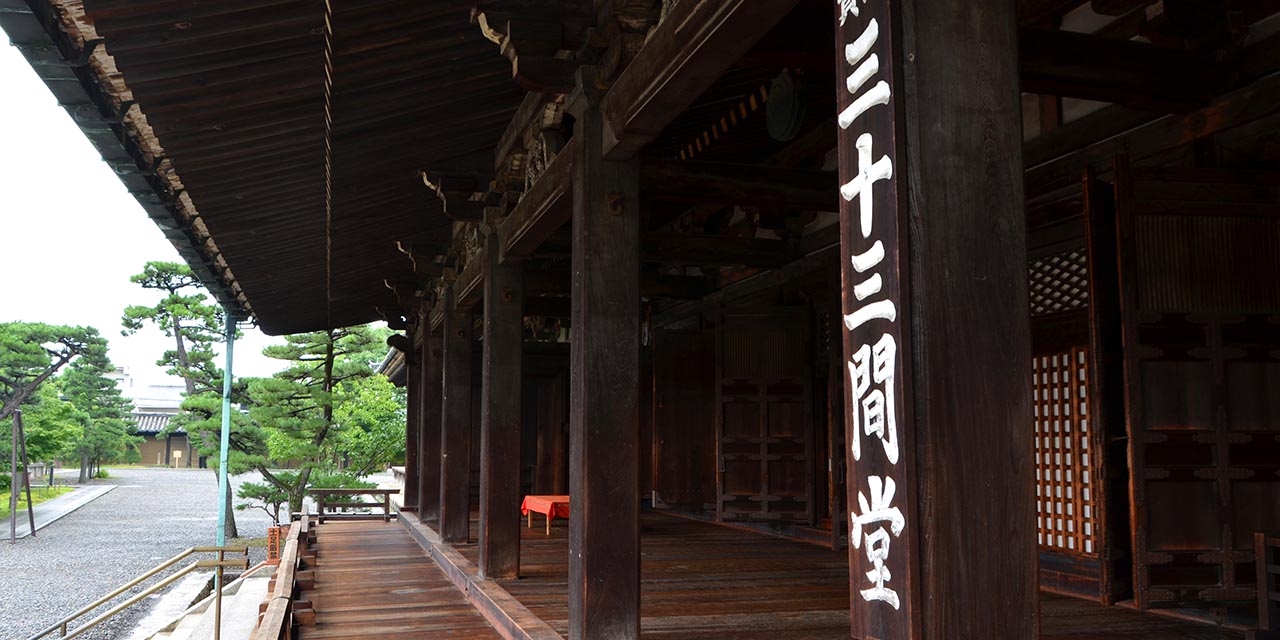 Sanjusangendo
Named after the thirty three spaces between its columns, Sanjusangendo is home to the one thousand and one Thousand Armed Kannon statues made of Japanese cypress wood. Each statue with 11 heads is believed to see human suffering and a thousand arms to fight human suffering; each statue actually has a count of 42 arms, but their symbolic purpose still resonates to the hearts of weary travelers that enter the temple of a thousand and one thousand armed statues.

+81 75-561-0467
Kyoto Afternoon Tour from Kyoto
Kyoto 1-Day Tour

657 Sanjusangendomawari, Higashiyama Ward, Kyoto, Kyoto Prefecture 605-0941, Japan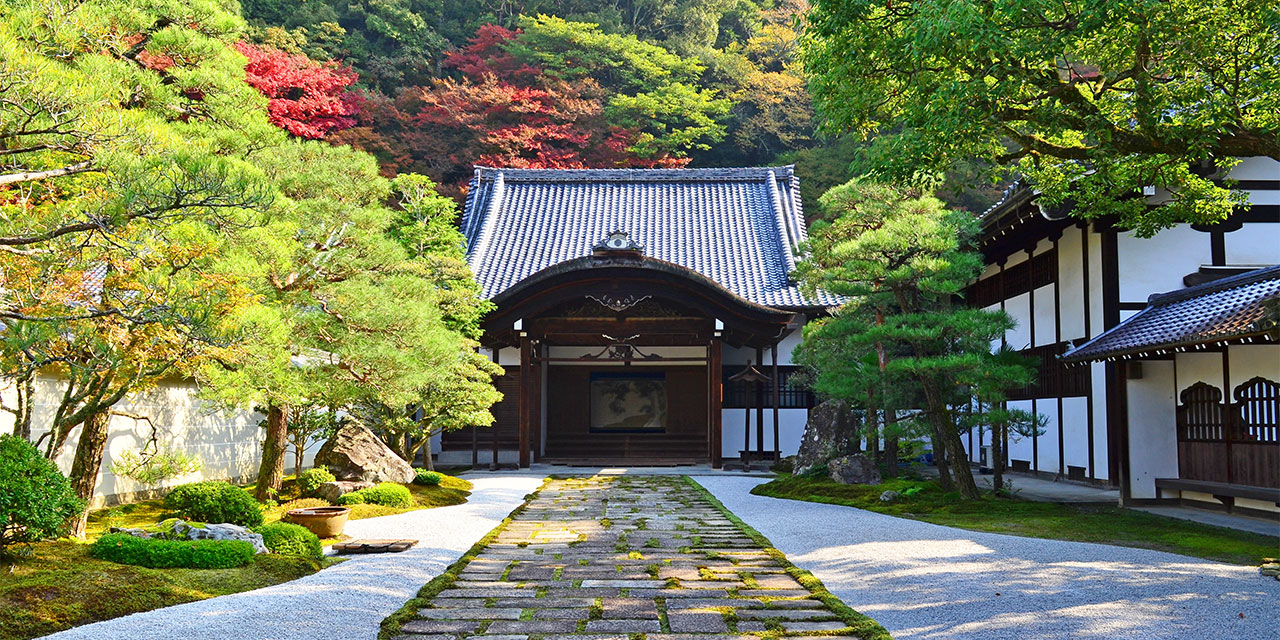 Nanzen-ji Temple
Resting at the base of the Higashiyama Mountain, Nanzenji temple is surrounded by nature in the lush green hills of the mountain it sits by. The Sanmon gate of Nanzenji Temple was built in tribute of those who were lost during the battle of Osaka Castle by the Tokugawa clan. With a central temple open to the public with no entry fee, Nanzenji Temple is one of few temples that allows visitors to climb its gate. On the temple grounds of Nanzenji Temple is an aqueduct built in 1890 that to this day still provides Kyoto water from Lake Biwa.

+81 75-771-0365
Autumn Leaf Walking Tour in Higashiyama, Kyoto

86 Nanzenji Fukuchicho, Sakyo-ku, Kyoto 606-8435, Kyoto Prefecture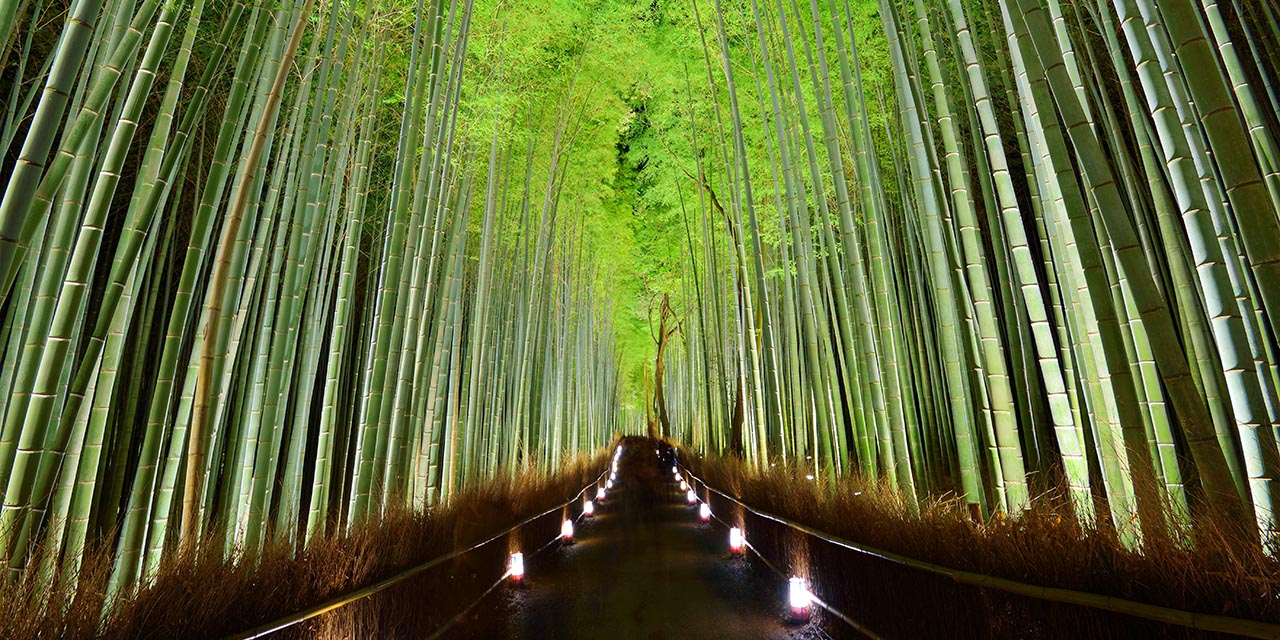 Arashiyama/Sagano Bamboo Grove
Shrouded in the obscurity of bamboo trees, the trail of Arashiyama's Sagano Bamboo Grove is a sensational and unforgettable experience. The stalky bamboo that towers over the path dances along with the breeze, bedazzling travelers with fluctuating slivers of light beaming through each leaf that sways with a gentle zephyr. Earning the title of a soundscape of Japan, the Sagano Bamboo Grove offers more than just a dazzling display of light; truly a performance of nature itself, the Sagano Bamboo Grove is an experience found nowhere else in the world. Its surrounding area, Arashiyama in the western part of Kyoto is a nationally designated Historic Site and Place of Scenic Beauty.

Sagano Bamboo Grove and Arashiyama Walking Tour (Without Lunch Plan)
Sagano Bamboo Grove and Arashiyama Walking Tour (with Optional Yakatabune Lunch Cruise)

Ukyo Ward, Kyoto, Kyoto Prefecture, Japan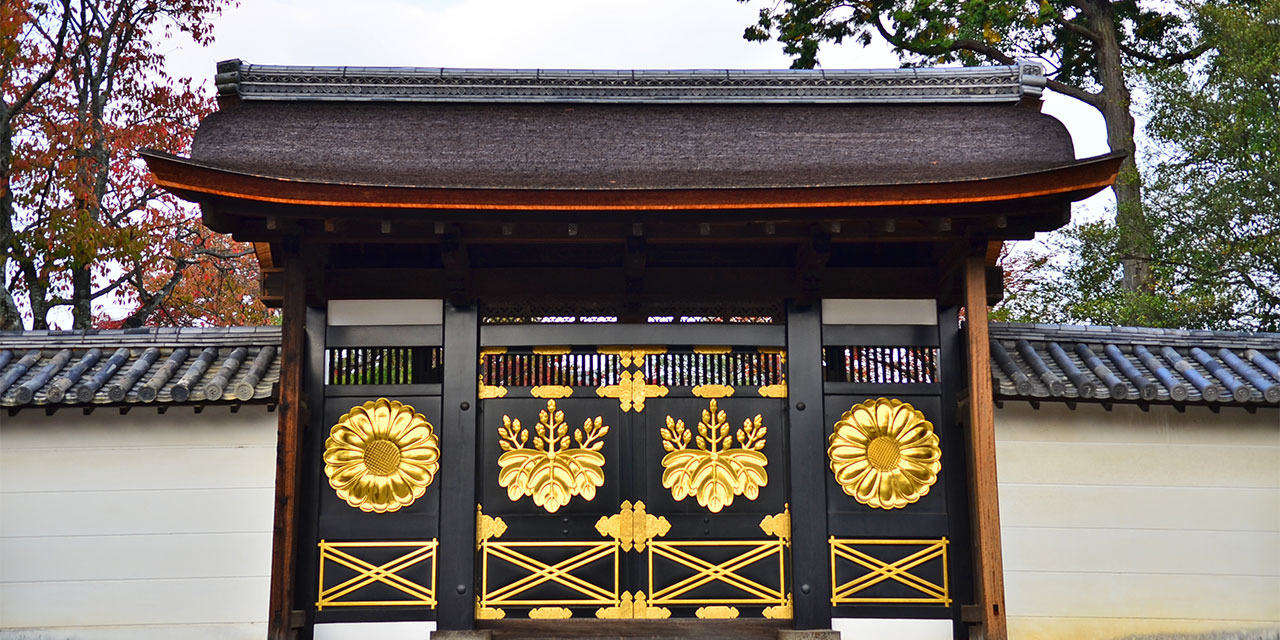 Daigo-ji Temple
Resting at the base of Mount Daigozan, this UNESCO World Heritage Site is tiered into sections of different historical periods, becoming more ancient as it ascends the mountain. The five tiered pagoda is a monument to both the historical culture of Japan and a surviving artifact of the Onin war during the Muromachi period is a National Treasure of Japan, as well as a standing example of the deep history within the Land of the Rising Sun. Daigoji Temple is segmented into three different sections: Sanboin Temple, Lower Daigo, and Upper Daigo; upper Daigo is home to Kami-Daigo— the original temple of Daigoji, atop Mt. Daigozan. Warlord Toyotomi Hideyoshi himself had once hosted a hanami (Flower Viewing) event in the gardens of Daigoji Temple.

+81 75-571-0002

22 Daigohigashiojicho, Fushimi Ward, Kyoto, Kyoto Prefecture 601-1325, Japan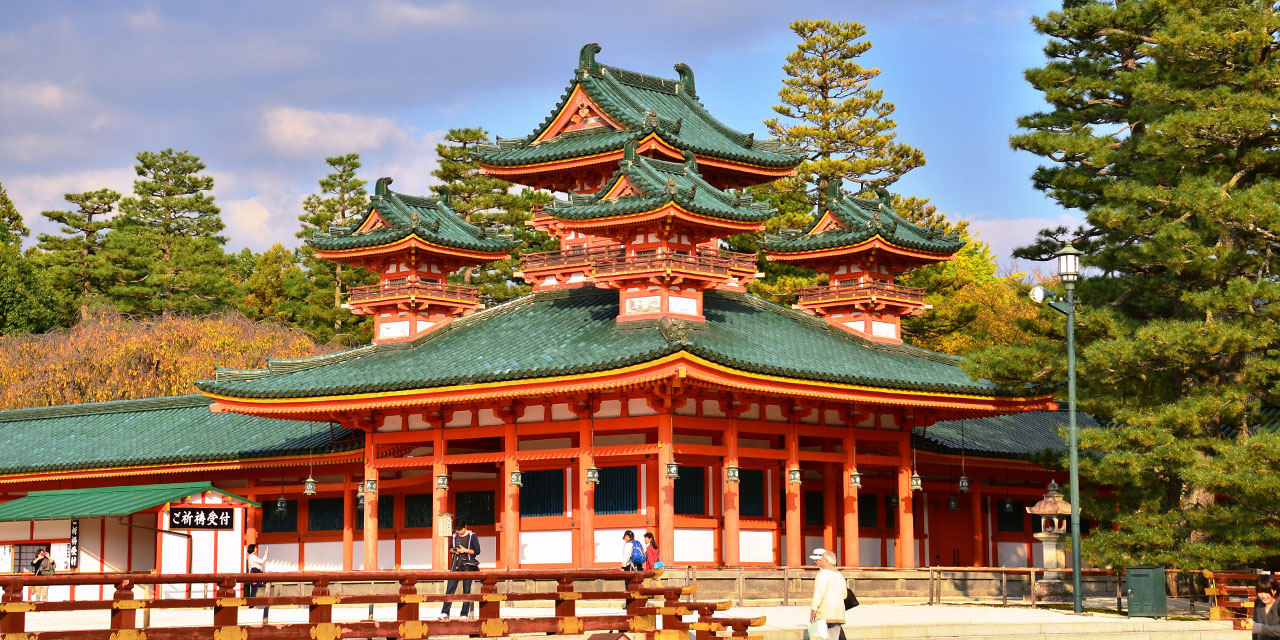 Heian-Jingu Shrine
Dedicated to the founder of Kyoto, Emperor Kanmu, the Heian Jingu Shrine's vermillion structures and blue shingled roofs display traditional Japanese architecture influenced by Heian Period architecture. Built to celebrate the 110th anniversary of Kyoto's foundation, the Heian Jingu Shrine is a celebration of Japan's old capital. Towering over its surrounding area, the Heian Jingu Shrine's signature Torii Gate in a deep vermillion is one of Japan's largest Torii gates and stands about 80 feet high. Celebrating the life of former Emperors, the shrine grounds hosts the Festival of Eras (Jidai Matsuri), one of the most important Matsuri traditions in Kyoto.

+81 75-761-0221
Real Kyoto Back Street Guided Cycling Tour

Okazaki Nishitennocho, Sakyo Ward, Kyoto, Kyoto Prefecture 606-8341, Japan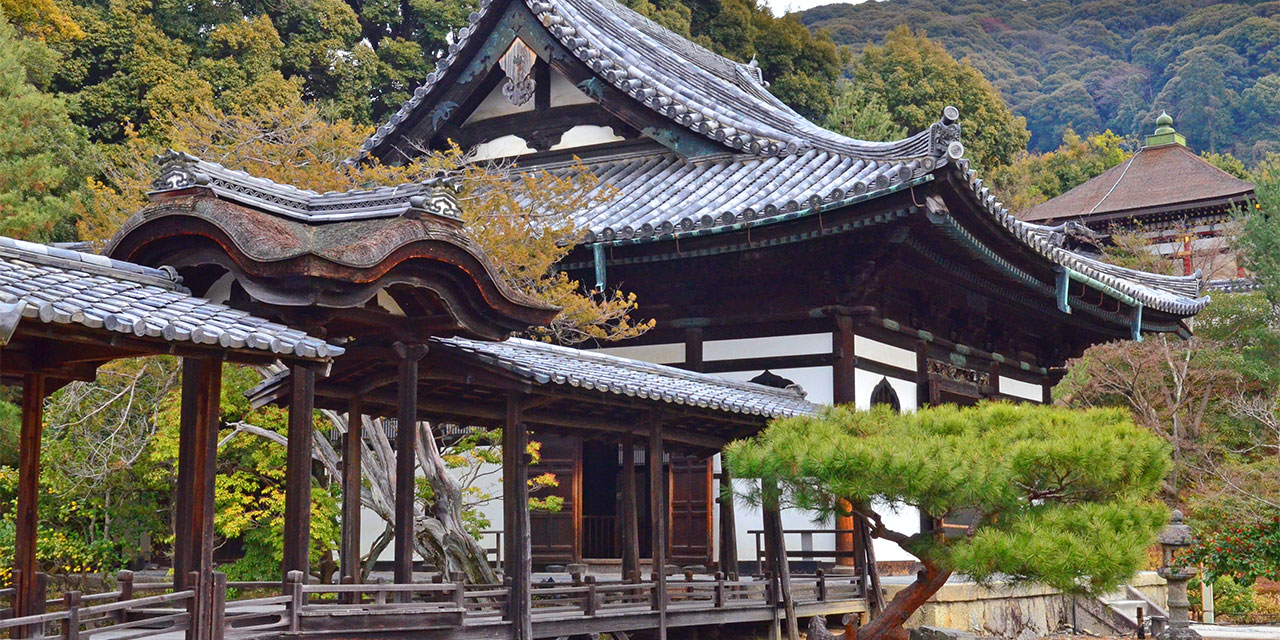 Kodai-ji Temple
Memorializing the life of Toyotomi Hideyoshi, one of the three great warlords of the Sengoku Era and one of Japan's most well-known and accomplished historical figures, Kodaiji Temple is fashioned in extravagant unification era decorations. Surrounded by gorgeous gardens, Kodaiji Temple has an intricate rock garden and a Tsukiyama (hill) garden, designated by Japan as both a historical site and place of scenic beauty. Celebrating Hideyoshi's love of the tea ceremony, Kodaiji Temple features two tea houses; one which was engineered by the historically renown tea master, Sen no Rikyu. Kodaiji Temple's most important building, the memorial hall of Toyotomi Hideyoshi is decorated with masterfully crafted and gilded lacquer work.

+81 75-561-9966

526 Kodaiji Shimo-Kawaramachi, Higashiyama-ku, Kyoto, Kyoto Prefecture
Dining in Kyoto
The Best Kyo-Ryori Restaurant
Gion Karyo
The welcoming image of Old Kyoto invites diners in Kyoto's old preservation district, Gion. Right by Kenninji Temple, the chefs of Gion Karyo present the traditional flavors of Japan on a plate. Off the beaten path, yet close to all of the sites, Gion Karyo is the perfect place for an authentic traditional Japanese meal between seeing sights in Kyoto. Providing menus in English, this restaurant offers a seamless experience friendly for travelers abroad.


+81 75-532-0025


570-235 Giommachi Minamigawa, Higashiyama-ku, Kyoto 605-0074, Kyoto Prefecture
Kiyamachi Sakuragawa
Kiyamachi Sakuragawa is Michelin-starred Kaiseki— a title that speaks for itself. This cozy and quaint restaurant serves its guests right in front of the chef. With so many small dishes served in Kaiseki, no flavor is wasted on making every taste matter this unique dining experience. This internationally renowned restaurant is standing proof of why Kaseki transcends a meal into a delicately balanced form of art.


+81 75-255-4477


491 Kiyacho, Nakagyo-ku, Kyoto 604-0961, Kyoto Prefecture
Staying in Kyoto
The Best Ryokans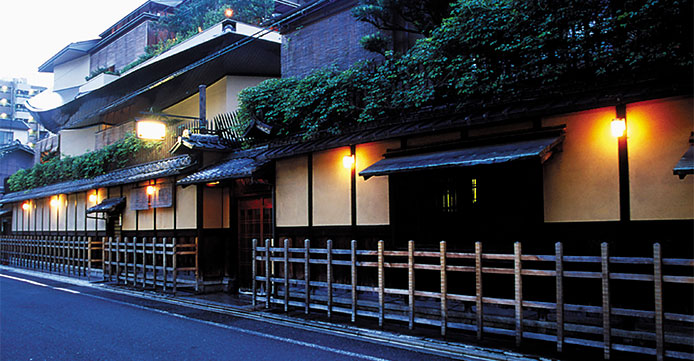 Hiiragiya Ryokan
Established in 1818 and family owned for six generations in tradition and hospitality, Hiiragiya is one of Japan's signature Ryokans. With every room uniquely designed, Hiiragiya's modern design seamlessly blends in with traditional design. Hiiragiya has been the choice inn for international celebrities, artists, and politicians. Serving the finest Kaiseki, Hiiragiya is the choice for fine living in Kyoto.


+81 75-221-1136


277 Nakahakusancho, Huyacho Anekoji-agaru, Nakagyo-ku, Kyoto 604-8094, Kyoto Prefecture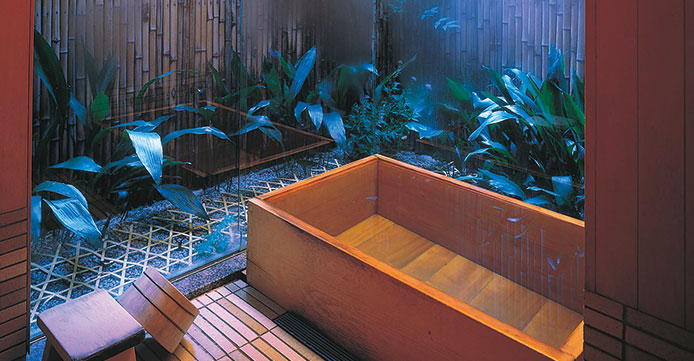 Tawaraya Ryokan
Established over 300 years ago, the Tawaraya has been the ryokan of choice for aristocracy, daimyo, and celebrities. Guests in the Tawaraya are treated like royalty in this luxurious inn. With only the highest standards for hospitality and dining, the Tawaraya is a ryokan that caters to its guests with unparalleled service.


+81 75-211-5566


278 Nakahakusancho, Nakagyo-ku, Kyoto 604-8094, Kyoto Prefecture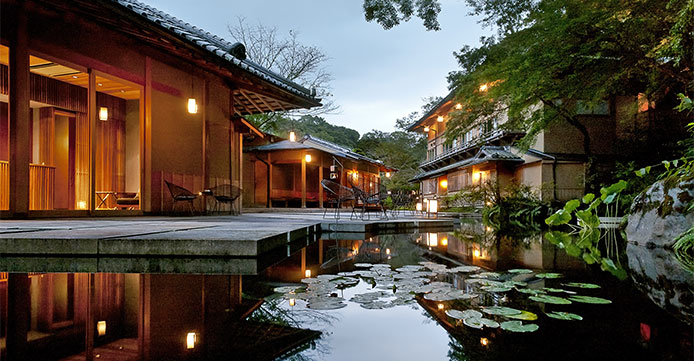 Hoshinoya Kyoto
Located in beautiful Arashiyama, Hoshinoya sits closely to the riverside, surrounded by the beauty and tranquility of nature. Showcasing Kyoto Craftsmanship, landscaping, and dining, Hoshinoya offers a ryokan experience that can be found nowhere else in Japan. With a Zen experience to be had everyday, guests experience not just Japanese culture, but fine Kyoto culture.


+81 50-3786-1144


11-2, Arashiyama Genrokuzancho, Nishikyo-ku, Kyoto-shi, Kyoto 616-0007
Staying in Kyoto
Recommended Hotels
With some of the finest Japan has to offer, Kyoto also has some of the finest, hospitality outside of the Ryokan culture. For those that seek adventure with the comforts of home, there are many options centrally located and close to the sights of Old Japan.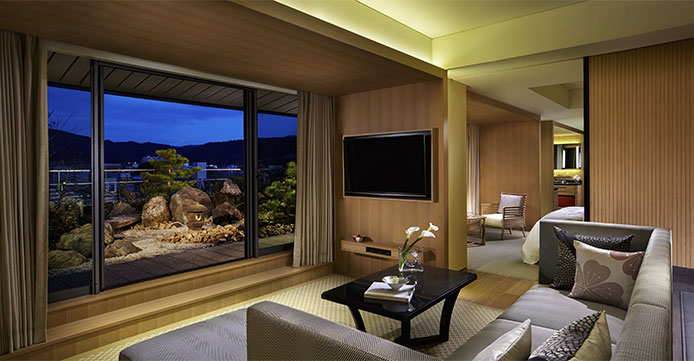 The Ritz Carlton Kyoto

+81 75-746-5555


Kamogawa Nijo-Ohashi Hotori, Nakagyo-ku | Nakagyo-ku, Kyoto 604-0902, Kyoto Prefecture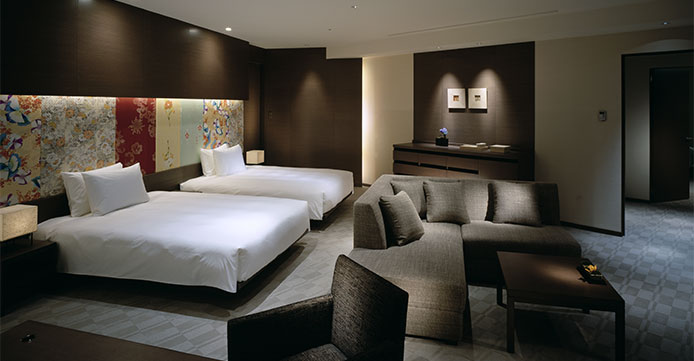 Hyatt Regency Kyoto

+81 75-541-1234


644-2 Sanjusangendo-mawari, Higashiyama-ku, Kyoto 605-0941, Kyoto Prefecture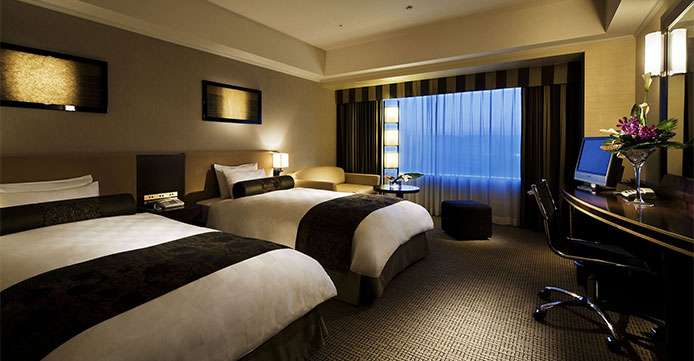 Kyoto Hotel Okura

+81 75-211-5111


Kawara-machi Oike, Nakagyo-ku, Kyoto 604-8558, Kyoto Prefecture
Discover Japan
JTB USA has various English speaking guided tours to famous attractions in Japan from half-day to two week tours. You can choose any tour based on your itinerary.